| | |
| --- | --- |
| Posted on February 21, 2020 at 1:55 PM | |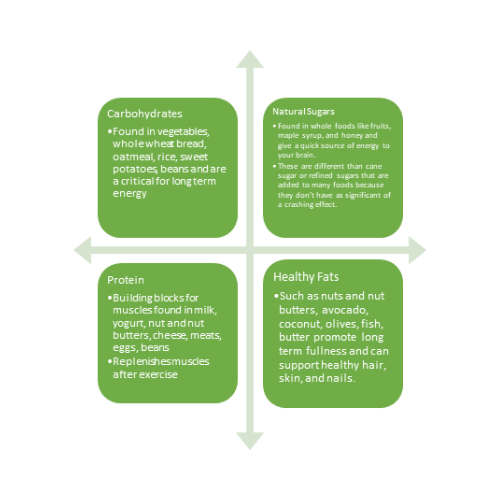 So, what the big deal about nutrition? Food is food, right? Not quite; what you eat is not only about the clichés of growing healthy, but it also impacts the way your brain functions, the way your body works, and how you feel. I'm sure you can think of a time when you were up late studying and the next day, you want to eat all t...
Read Full Post »
| | |
| --- | --- |
| Posted on April 27, 2018 at 3:15 PM | |
Written by Brittany Miller:
Close your eyes and think back to the first time you watch the ballet. Tall beautiful ballerinas gracefully lifted over men's heads and lightly placed on to the very tips of their toes as they magically seem to float away on stage. Pointe shoes are every young ballerina's dream, but what does it take to get there and how much training does your dancer need to have?
First, knowing the history and mechanics of a pointe shoe are ...
Read Full Post »
| | |
| --- | --- |
| Posted on April 9, 2018 at 3:40 PM | |
By: Brittany Bearer
"It's like riding a bicycle!" We've all heard the phrase, but what does it really mean and how does it relate to your dancer? Riding a bicycle is just another phrase for the term, muscle memory, describing a once difficult skill that has now become second nature. The muscles' themselves have no literal memory, so the term muscle memory is a misnomer, and should really be called the subconscious memory. The subconscious mem...
Read Full Post »
| | |
| --- | --- |
| Posted on November 16, 2017 at 4:15 PM | |
Tap Dance is defined as a step dance tapped out audibly by means of shoes with hard soles ` or soles and heels to which taps have been added. Fairly simple concept right? Well little does your dancer know they are learning so much more than just making sounds with their feet!
Every child is born with a rhythm inside of them and tap dance helps bring out that natural rhythm! Tap dance is all about feeling the beat of the music and helps strengthen musicality skills. Each step...
Read Full Post »
| | |
| --- | --- |
| Posted on August 14, 2017 at 10:10 AM | |
 by: Amy L. Aichele-
As parents of toddlers and pre-schoolers, you do everything to help your child navigate through the ups and downs of childhood and survive with self-esteem. You praise their every accomplishment, and encourage them to discover the world around them through play and activities. At some point many parents will decide to sign their child up for a more formal activity, such as dance. This will encourage them to make friends with other child...
Read Full Post »